The Ganozhi Shampoo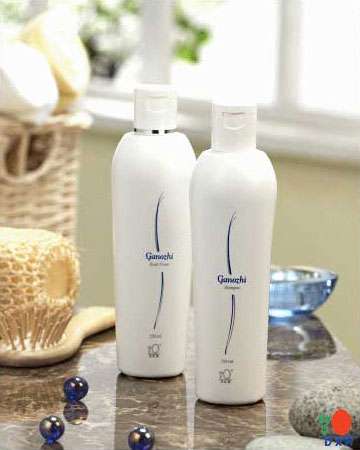 The Healthy Ganozhi Shampoo
Indulge. Relax. Take time to pamper yourself. Savor the special feeling of soft and silky hair with DXN Ganozhi shampoo with pH Balance is suitable for all hair types. It contains Ganoderma extract and Vitamin B5 that revitalize, cleanse, protect and moisturize your hair, making it naturally soft and healthy. It also nourishes and stimulates the hair follicles promoting the growth of new hair.
Ganoderma, as a superior type of herb, offers incredible health value. From its active ingredients, we can be sure that the scalpis provided with the needed nourishment, vital also for oxygen transport and blood circulation especially in the scalp. In establishing hair follicle nutrition, we can be sure that the quality of hair growth is good, strong and healthy.
Vitamin B5, otherwise known as Panthothenic acid, is also called the "anti-stress" vitamin. This plays a key role in the production of hormone, and is needed by all cells in the body. It is an essential element of coenzyme needed for the conversion of Vitamin A in the body (essential for preventing hair brittleness and abnormal dandruff formation). As an important component in the B-Complex family, Panthothenic acids help maintain the health and protect the follicles of our hair.
Ingredients:
Water, betaine, sodium lauryl ether sulphate, coconut diethanolamine, lanolin, glycerine, ganoderma, hydroxyethylcellusolve, Vitamin B5 and fragrance.
DXN Global is the sole manufacturer of DXN natural health products like the Lingzhi Coffee 3-in-1, Lingzhi Coffee 2-in-1 Lingzhi Black Coffee, Other Coffee Beverages, Lingzhi Coffee Recipe, Cocozhi Chocolate Drink, The Spica Tea, Morinzyme, Spirulina Algae, Gano Massage Oil, Ganozhi Toothpaste, Ganozhi Bath Gel or Body Foam, and Ganozhi Soap.
These health products are available only through authorized DXN Service Centers worldwide or through International Networking System. Please check for the Service Centers near you to purchase this product or Contact Us to inquire for details on how to purchase with discount.
Next... Tips for Shampooing