The Morinzyme or "Noni" Juice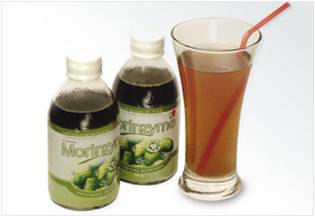 The "Noni" Juice  
The Morinzyme is especially formulated concentrate of fermented botanical Noni juice that contains all the natural enzymes produced from the fermentation process of noni concentrate. It is rich in enzymes essential for the maintenance of a healthy digestive system thus enhancing digestion, nutrient absorption and assisting in cellular regulations.
DXN Global is the sole manufacturer of DXN natural health products like the Lingzhi Coffee 3-in-1, Lingzhi Coffee 2-in-1 Lingzhi Black Coffee, Other Coffee Beverages, Lingzhi Coffee Recipe, Cocozhi Chocolate Drink, The Spica Tea, Spirulina Algae, Gano Massage Oil, Ganozhi Toothpaste The Ganozhi Shampoo, Ganozhi Bath Gel or Body Foam and The Ganozhi Soap.
These products are available in authorized DXN Service Centers worldwide or through International Networking System. Please check for the Service Centers near you to purchase this product or Contact Us to inquire for details on how to purchase with discount.
Disclaimer: The above mentioned product is a herbal food supplement designed to assist in the maintenance of general well being through regular use. This product is not intended to diagnose, treat, cure, or prevent any disease. DXN does not condone or advocate self-diagnosis or self-medication in any way. If you have a condition which requires medical diagnosis and treatment, it is important that you visit your healthcare professional.
The Morinzyme Product Page... proceed to home page.
Ganotherapy | Ailment Reflection | Ganoderma Safety | The Immune System | DXN Health Products | DXN Pharmaceutical | DXN International Branches | DXN International Stockists | Network Marketing | DXN in Canada | Contact Us | Dr. Lim Siow Jin | Blog | Sponsored Links | Sitemap | Donation | Build A Website | Firefox 3 | Privacy