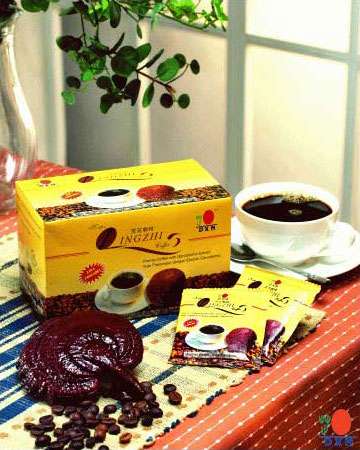 The Healthy Black Coffee
DXN Lingzhi Coffee 2 in 1 contains Ganoderma extract. The ingredients are easily dissolved and produce fine aromatic beverage. One cup of DXN coffee 2 in 1 helps restore your mood.
The DXN coffee 2-in-1 is also called the mushroom coffee or ganoderma coffee. The careful processing of this coffee maintains its nutritional value while its main components are organically grown. Not only that DXN coffee 2-in-1 is great tasting healthy coffee, it is actually the healthiest coffee. In fact, this is the best-selling product of DXN International.
In addition, you can bake a chiffon cake with DXN coffee.
Ingredients:
Instant Coffee, Ganoderma Extract and Sugar
DXN Global has produced more variety of healthy coffee products that will suit your taste and you can choose from. They are the following:
DXN Global is the sole manufacturer of Lingzhi Coffee 3-in-1, Lingzhi Coffee 2-in-1, Lingzhi Black Coffee, Vita Café, ZHI Mocha, EuCafé and Cordyceps Coffee 3-in-1. These healthy coffee products are available only through authorized DXN Service Centers worldwide or through International Networking System. Please check for the Service Centers near you to purchase this product or Contact Us to inquire for details on how to purchase with discount.
While it's fun to drink any of these coffee anywhere and anytime, you can make a good business out of them. Join DXN now to find out and start your own business.
The Lingzhi Coffee 2-in-1 with Ganoderma
Return to Home page now.
Ganotherapy | Ailment Reflection | Ganoderma Safety | The Immune System | DXN Health Products | DXN Global | DXN International Branches | DXN International Stockists | Network Marketing | DXN in Canada | Contact Us | Dr. Lim Siow Jin | Blog | Sponsored Links | Sitemap | Donation | Build A Website | Firefox 3 | Privacy