DXN Health Products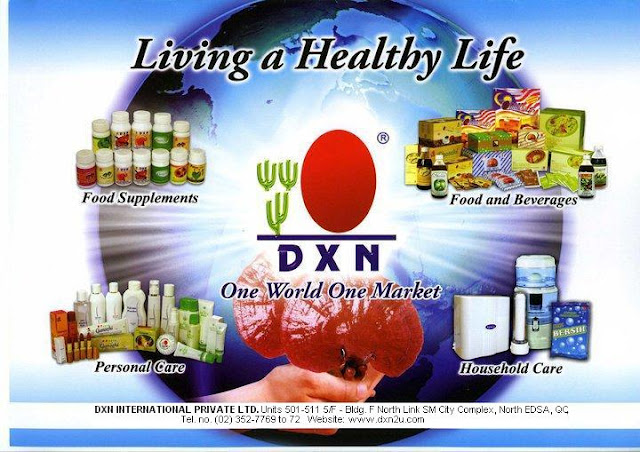 Product Gallery
DXN brings you a series of health products made of 100 % natural raw materials without any artificial preservatives, colourings or flavourings.
The quality of DXN products is always given priority in every single step of production. The recognition of ISO 14001, ISO 9001, and TGA indicates that our products have attained international standards. Several awards and recognitions worldwide have already been received by DXN Global.
The DXN Products are manufactured and imported from DXN Global Headquarters in Malaysia. A team of specialists strictly monitors the entire development, cultivation, production and packaging process.
This is to ensure the product quality, such as the preservation of active elements during production stages.
DXN Products do not sell by facts alone,
DXN Products sell by results!
DXN Global is the sole manufacturer of DXN natural products like the Lingzhi Coffee 3-in-1, Lingzhi Coffee 2-in-1, Lingzhi Black Coffee, Other Coffee Beverages, Lingzhi Coffee Recipe, Cocozhi Chocolate Drink, The Spica Tea, Morinzyme, Spirulina Algae, Gano Massage Oil, Ganozhi Toothpaste, The Ganozhi Shampoo, Ganozhi Bath Gel or Body Foam and The Ganozhi Soap.
These healthy products are available only through authorized DXN Service Centers worldwide or through International Networking System. Please check for the Service Centers near you to purchase this product or Contact Us to inquire for details on how to purchase with discount.
Need to find something else?
The Health Products and The Red Mushrooms or Ganoderma

Return to Home page now.
Disclaimer: The above mentioned products are designed to assist in the maintenance of general well-being through regular use. These products are not intended to diagnose, treat, cure, or prevent any disease. DXN Global does not condone or advocate self-diagnosis or self-medication in any way. If you have a health condition which requires medical diagnosis and treatment, it is important that you visit your health care professional.


Ganotherapy  Ailment Reflection  Ganoderma Safety  The Immune System  DXN Health Products  DXN Global  DXN International Branches  DXN International Stockists  Network Marketing  DXN in Canada  Contact Us  Dr. Lim Siow Jin  Sponsored Links  Sitemap  Donate Build A Website  Privacy